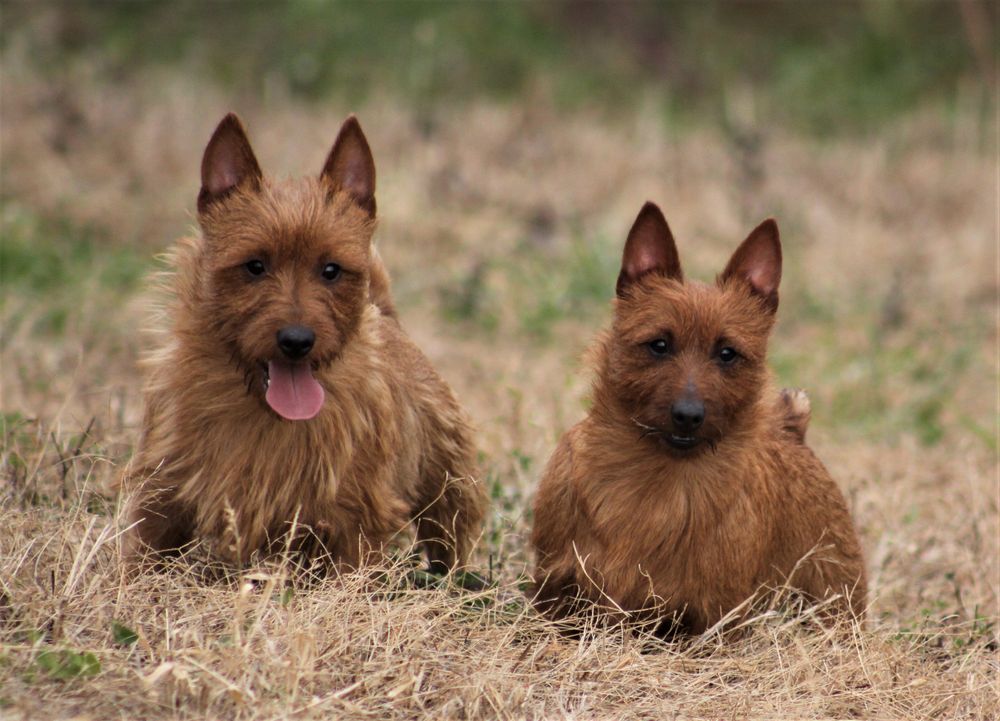 Australian Terriers are one of the smallest working terriers! They are lively and have a huge spirit inside that small body.  We adore our Aussie's so much they have added in a vibrant blessing to our lives! Aussie's are smaller more compact and generally are 10 to 11 inches at their shoulders.  Along the back to the neck they do have harsh fur that is stripped to keep them neat and tidy.  The characteristic look of the Aussie includes furnishings.  These are located from the trademark topknot to the bib and skirt.  A lively eye that is dark brown and sharply erect ear set finish that look of the traditional Aussie!  
We pride ourselves in raising quality Australian Terriers. I obtained my dogs 5 years ago from a 40 year breeder "Outbackred".  Dori Anderson has had the dogs for well over 4 decades and we are so proud to continue the heritage she began in the 1980's.  We are happy to showcase our dogs for the future of the breed.  Preservation begins with quality and that is what you will find here.
We named our Australian Terrier kennel "Kakadu" to honor the large nature preserve in Northern Australia.  Keeping with the national heritage from whence the breed descended originally.  I never imagined having a different "Terrier" breed, the Rat Terriers have my heart, but the Aussies are a close second.  I simply adore their lively personality and pure loyalty towards the owner.  Plus the benefit of a lovely varmint dog, they regularly dispatch snakes, mice, voles and a multitude of other vermin here on the ranch.  
Please enjoy our portraits and email us to find out more about the amazing Australian Terriers!
Kimberly Seegmiller